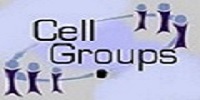 Community Life Cell Group
Each One Reaching One While Being Equipped By One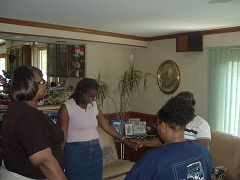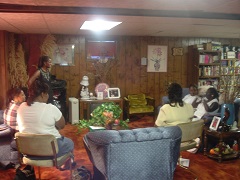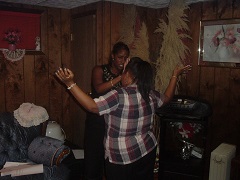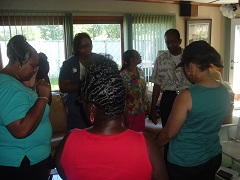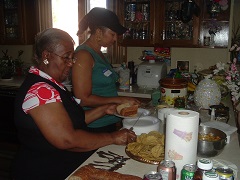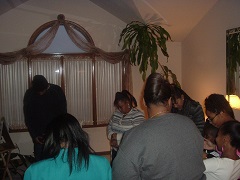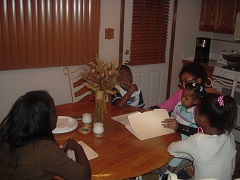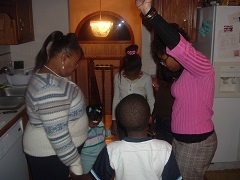 What is a Cell Group?

A Cell Group is a small group of people who are committed to first of all building up one another,and secondly to fulfill the great commission in reaching out to the lost. We meet together weekly, as well as having contact with other people throughout the week. The Cell is like a larger family than just your own. It is comparable to the cells in a human body that provide protection, communication, life, sustenance etc. Likewise the Cell Group is there for protection, edification, acceptance, support and communication.

At Abundant Life, our members will get together in small groups to pray for one another, worship, learn God's Word; share their needs and support each other. This is more than just a Bible study. Our cell groups will be a place to fellowship and build relationships.
Our Cell Meetings:
New Beginning Family Cell Group
Leader: Reggie & Vickie
Meets at 1:00 pm Every 4th & 5th Saturday

Meeting Place: Reggie & Vickie Home in Richton Park

Senior Cell group

Leader: Lee & Patsy

Meets at 6:00 pm Every Wednesday

meeting Place: Lee Home in Calumet City

The Four Parts of a Life Group
Welcome: We share together to bond to one another.
Worship: We are bonded to God through joint worship.
Word: We receive words from God that which will build up others.
Witness: We pray and plan to share Christ with unbelievers
These four parts are sometimes described in this way: 
Ice Breaker: We share to get to know one another once again.
Worship: We sing and pray as we meet God.
Edification: We listen to one another, then listen to God, and then let His life flow through us to enrich others in the life group
Sharing The Vision Time:  We reach those in our oikoses for Christ.

Why have a cell group ministry?
It is scriptural:
Throughout the book of Acts and other NT Books,
they met from house to house; they taught in homes;
gathered in homes to pray; they had church in homes.
Acts 1:12-14; 2:1-4 - Pouring out of the Holy Spirit
in the upper room, Day of Pentecost
Acts 2:46 - Apostles and believers met from house to house. 
Acts 5:41, 42 -Peter and other apostles taught in homes. 
Acts 8:3 - Saul entered believer's houses to destroy the church. 
Acts 10:22-24 - Peter shared Christ with Cornelius and his close friends and relatives in Cornelius hom
Acts 12:12 - Believers gathered in a home to pray for Peter when he was imprisoned. 
Acts 18:7,8 - Ministry took place in Justus house. 
Acts 20:20 - Paul taught from house to house while in Ephesus.
Acts 28:30-31 - Paul preached while confined under house arrest in Rome. 
Romans 16:3-5; 1 Corinthians 16:19 - There was a house church in the home of Aquila and Priscilla.
Colossians 4:15 - There was also a church in Nymphas home. 
Philemon 2 - There was a church in Philemon's home.
Cell groups are a place for people to get their needs met.
It provides an opportunity for believers to grow in their faith and to be involved in the work of the ministry.
Eph. 4:11-12 The Pastor's job is to equip the saints for the work of the ministry. The Saints job is to do the work of the ministry 
The end-time harvest: Matthew 9:37 - Harvest is plenteous, but the laborers are few. It helps us to fulfill the vision of our Pastor to Evangelism through cell group ministry
Ephesians 4:13-16 says: 
You will not be tossed about by every wind of doctrine and be deceived.
You will have people speaking the truth in love to you and you will grow spiritually. 
You will be joined and knit together in the Body of Christ and doing your share which will cause growth in the Body of Christ